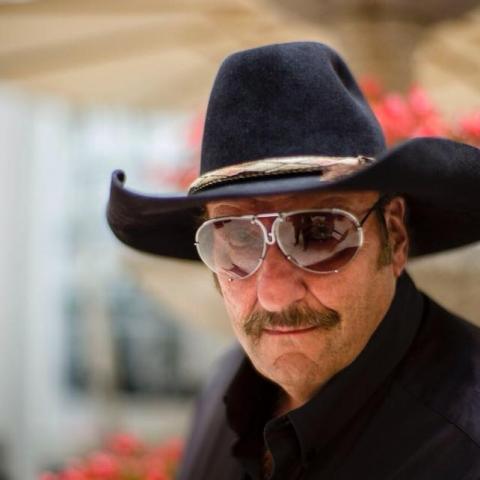 One of my oldest friends is Dennis Agajanian who I first met back in the late sixties when he and his brother Danny were performing around the LA area as "The Agajanians." At the time, my brothers and I had a group called The Rice Kryspies and we would sometimes play the same gigs — coffee houses, churches, youth camps. Later, when we formed the band Brush Arbor, Dennis played lead guitar on several tracks we recorded for Capitol Records and he contributed a couple of songs he wrote or c0-wrote. We did some traveling together and it was always an adventure. Everyone who knows Dennis has some great and very funny Dennis Agajanian stories.
But he's a very talented, very kind and generous person who loves Jesus and has spent his life sharing the gospel with anyone who will listen. He has done it on the stage of a Billy Graham Crusade and he's done it at the local honky-tonk where the clientele are shall we say looking for love in all the wrong places.
We've remained friends for all these years and now we're neighbors. He lives just down the street from me and we see each other from time to time. But we haven't played music together in pretty much forever.  I was recently asked to help out with a Legacy Coalition event in a couple of weeks and I asked Dennis if he'd be willing to make an appearance. He said he would, and so it looks like we may get to play together some 50 years later. Dennis was once billed as "the fastest flat-pick guitar player in the world" and he still may be, but I'm slow as molasses so I hope he'll have mercy and pick a couple songs that I can handle. Regardless, I'm looking forward to it.