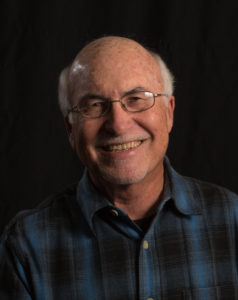 Wayne Rice
I've been involved in ministry (mostly youth ministry) for over 50 years. Currently I spend a lot of my time working with a ministry that serves grandparents!.  I am also a bluegrass music nut and since 1976 I have hosted a bluegrass radio show in San Diego. I also maintain a website called BluegrassBios.com. I occasionally do some speaking and writing but my most important priorities these days are being a husband, father, grandpa and disciple of Jesus.
Here's a bit of history:
I married my wife Marci in 1966. We were married in late January, exactly one year before the first Super Bowl (which was in 1967). So … our first anniversary was on Super Bowl I and we've been counting our years of marriage in Roman numerals ever since.
We have been blessed with three kids and five grandkids who are a joy!
I co-founded (with Mike Yaconelli) a youth ministry organization called Youth Specialties, which continues to sponsor the National Youth Workers Convention (NYWC). I was publisher of "The Wittenburg Door," a Christian news and satire magazine, "YouthWorker Journal" and several other periodicals.
I started up another organization called Understanding Your Teenager, which is now part of HomeWord.
I have written a bunch of books (last count, about 30).
For two years, I taught youth ministry and Bible at San Diego Christian College.
I once played in a semi-successful country band called Brush Arbor and even got to play a few shows with Johnny Cash!
I have hosted a radio program called "The Bluegrass Special" since 1976. For 44 years, it was broadcast on KSON-FM, San Diego's top-rated country music station. It is currently heard every Sunday on KRLY-FM in Alpine, better known as "Mountain Country 107.9."
I also played banjo in three San Diego bluegrass bands: Pacific-ly Bluegrass, Lighthouse and Grassology.
Since 1990, I have served on the Board of the Bluegrass Music Trust Fund which was established to provide help for bluegrass music professionals in times of emergency financial need. This is the best job in bluegrass music.
I served as Pastor to Generations at College Avenue Baptist Church in San Diego for 6 years (2009-2015), working mostly with families.
Since 2016, I have been on the staff of the Legacy Coalition, a ministry to equip and encourage grandparents. One of my responsibilities is planning the Legacy Grandparenting Summit, the only national conference on Christian grandparenting. I also co-host the organization's podcast.
In 2020, I received a Distinguished Achievement Award from the IBMA (International Bluegrass Music Association) for my contributions to bluegrass music. Quite an honor.
Since 2022, I have served as an overseer for College Avenue Baptist Church.
My wife Marci and I live in Alpine, California — about 45 minutes from downtown San Diego.