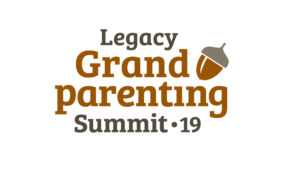 For the past four years, I have been working as a volunteer with the Legacy Coalition as their Director of Conferencing, which means that I have been the chief planner of the organization's national conference on grandparenting, The Legacy Grandparenting Summit.
The first two conferences (in 2016 and 2017) were held in Texas but this year (February 21-23, 2019) we're doing it in Southern California, at the Fullerton Evangelical Free Church. As I write this, it's only two weeks away.
And I'm confident that it's going to be a good one. We have some great speakers lined up like Alistair Begg, Josh McDowell, John Rosemond, Crawford Loritts, John Stonestreet, Beth Guckenberger, Walt Mueller and about 45 more. We also have some talented artists like Fernando Ortega, Scott Wesley Brown, Bruce Carroll, Bob Bennett, David Pendleton and my brother Jim with his current version of Brush Arbor. My sister Mary Rice Hopkins will also be singing. I admit to a little nepotism here.
The goal of the conference is to encourage and equip grandparents in their role as spiritual influencers of their grandchildren. Also, we hope to encourage and equip churches to begin ministries to equip this demographic group as well. Most "seniors" ministries lack a compelling mission. But grandparenting is something that older folks get pretty excited about.
All the information about this year's Summit is on our website legacycoalition.com/summit. Join us if you can!