This month I began a new adventure in ministry as a Family Ministries Coach at College Avenue Baptist Church in San Diego. I've never been a FMC before and I don't really know anyone else who has ever been one either. But essentially I will be serving as a consultant to their youth and children's ministry staff as they explore ways to better serve families at the church.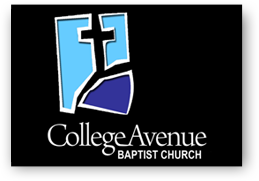 Strategically located just few blocks from San Diego State University, College Avenue Baptist Church has had a long and fruitful ministry in the San Diego area. My first contact with the church was back in the 1960's while I was working with YFC/Campus Life.. Our offices were located just a block away from the church on the corner of El Cajon Boulevard and College Avenue. Several of our YFC staff were working part time at CABC and we used the church frequently to conduct Campus Life meetings.
In the 1970's, I attended Bethel Theological Seminary which was meeting at the time on the campus of College Avenue Baptist. The seminary later built it's own campus, across the street from the church, but many of the professors continue to attend CABC. Because I have taught a few youth ministry classes at Bethel, I'm still (I think) on their roster of "associate faculty" members.
College Avenue Baptist Church has gone through a lot of changes in recent years as the church has gone through several pastors and lost quite a few members. More than a decade ago the church's youth pastor started an alternative church service for young people called The Flood which was very successful but is no longer part of CABC. It broke away a few years ago as a independent congregation which now meets several miles away. Another group left the church recently to form another new church plant called Legacy Church.
So CABC has been in something of a rebuilding phase. I've been very impressed with the vision that new senior pastor Carlton Harris and executive pastor Mark Goeglein have shared with me. Part of their master plan is to strengthen families and leverage the immense amount of influence that parents have on the spiritual formation of their children. They are also committed to building intergenerational and interracial unity and community which reflects not only the diversity of the church but the reconciling power of the Gospel.
There's more to their vision of course but I'm very excited about this opportunity to get involved with a church that seems to be really serious about encouraging parents and building faith in the home. I will be meeting with their staff this summer, formulating some ideas and hopefully becoming more engaged with parents and families in the fall.